Ruin Mag
12/20
Photos, Concept, and
Article
by Francelle Papailler
Model: Ivy Desire
Thesis collection for Lasell University inspired by the Philosophy of the Threshold; colors and textures inspired by the Monarch Butterfly
Self in Custom Ensemble 2019
Celosia Danger for King of Queens 2019 competition
Providence, RI
Cambridge Innovation Center Presents:
Fashion and Pedagogy 
 "Shorn"

Machine embroidery with silk thread over raw wool incased in water soluble interfacing
Shell and lining construction
Final washing/drying process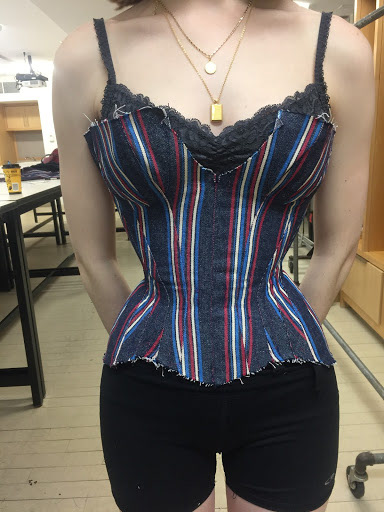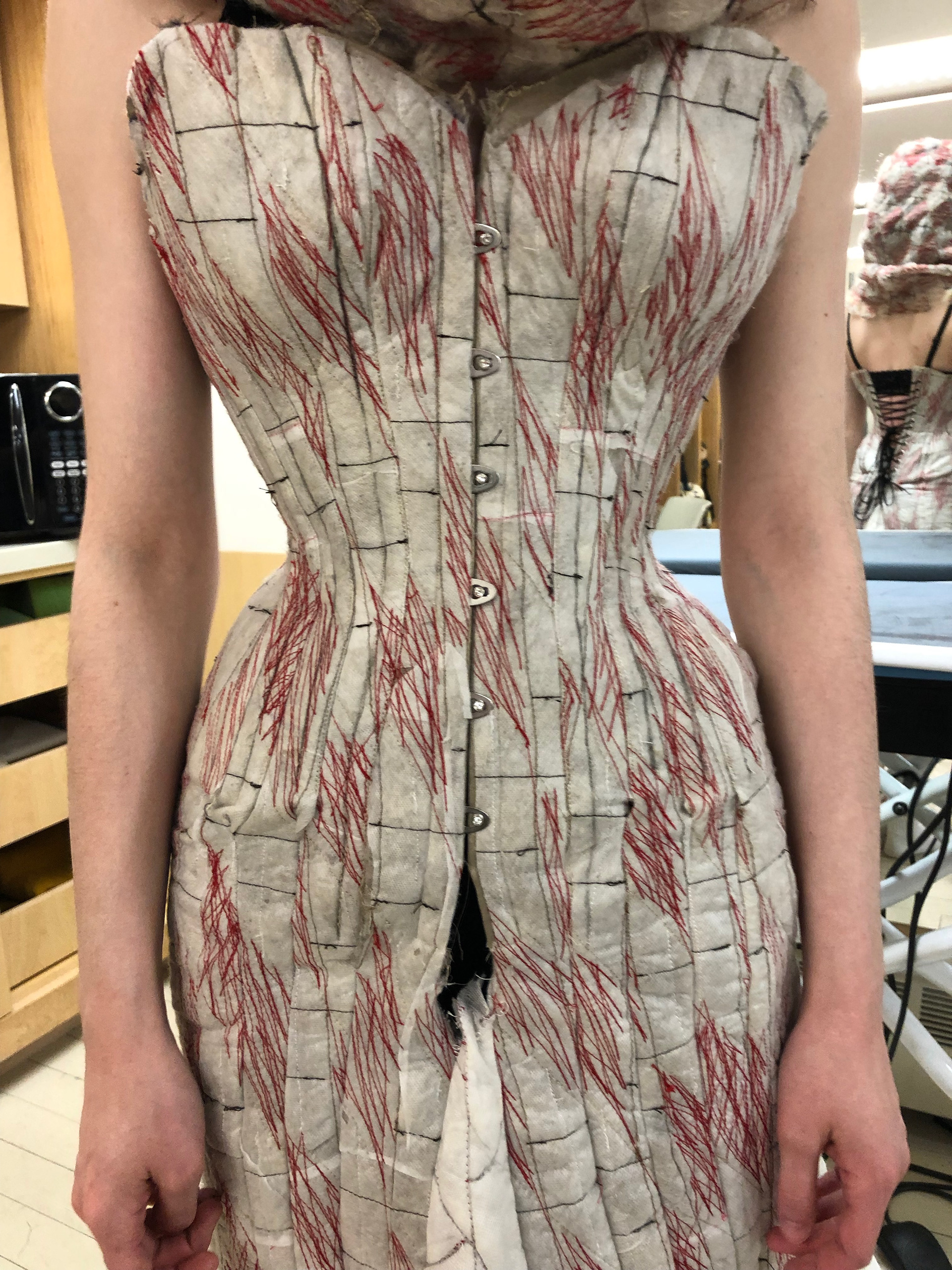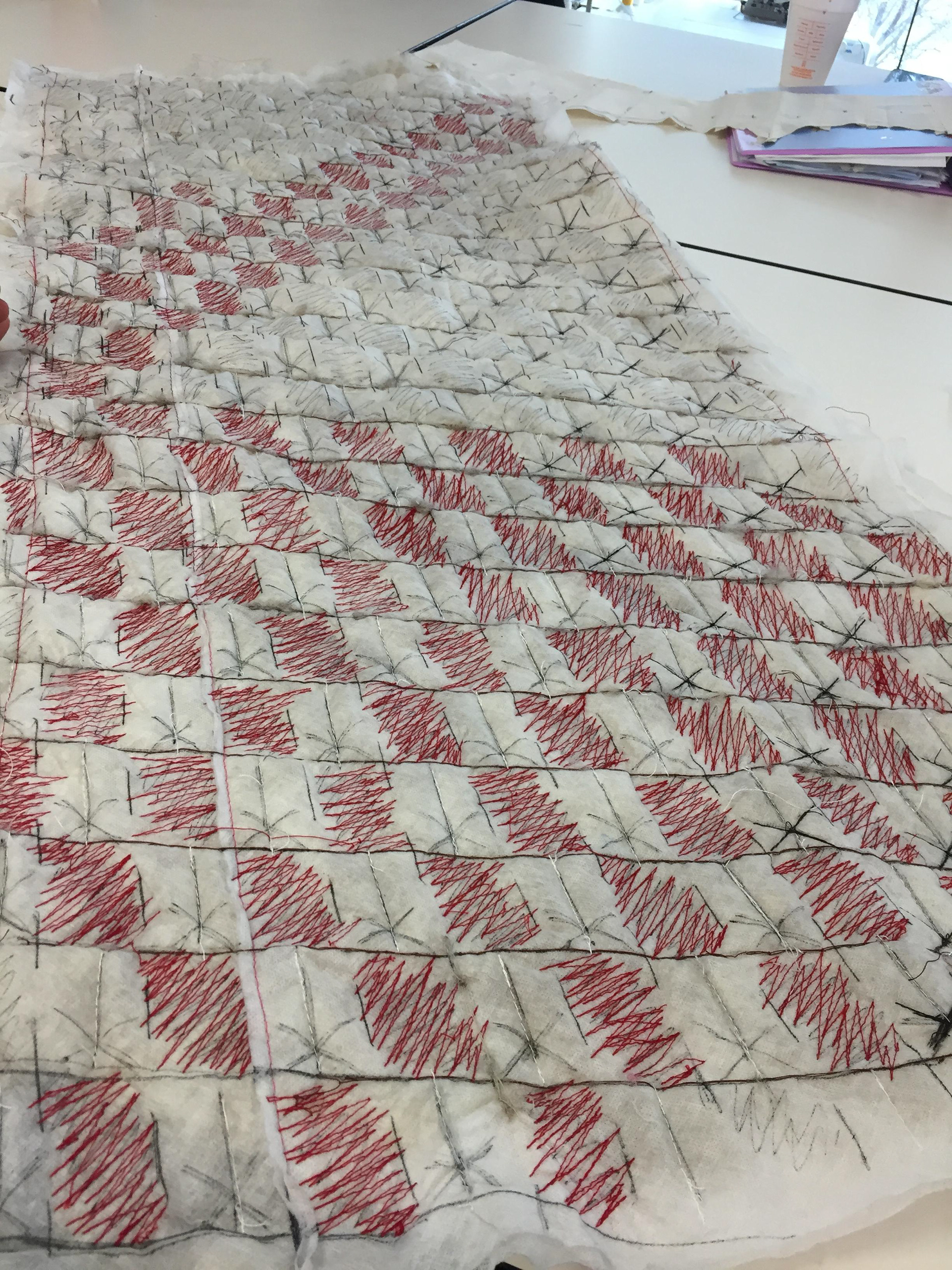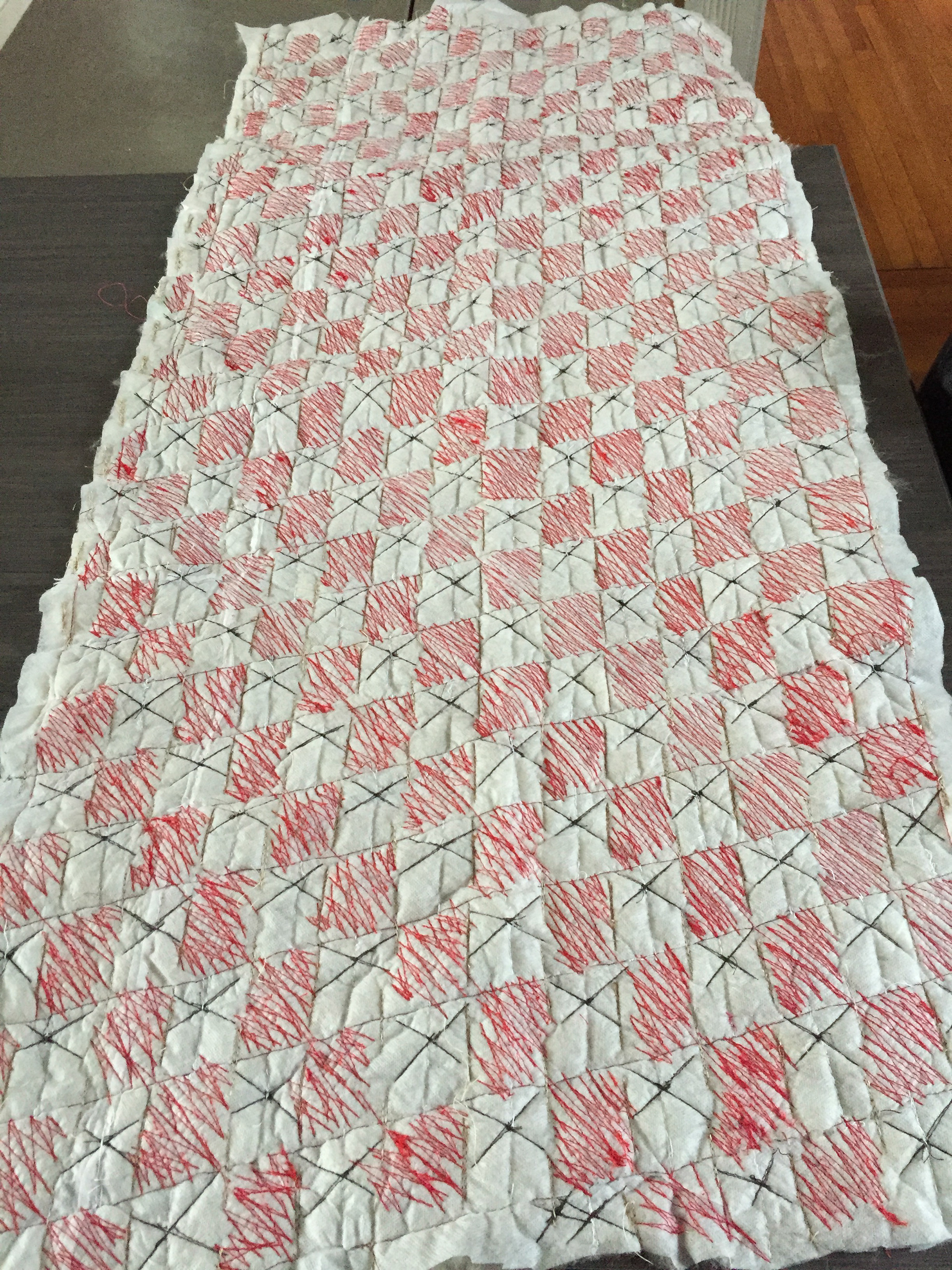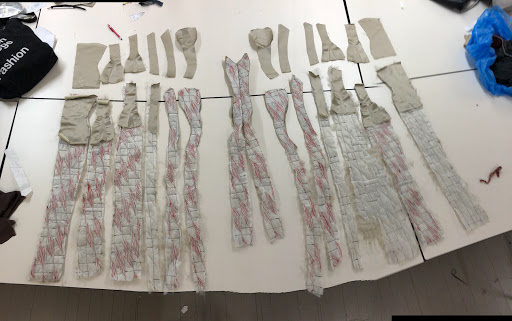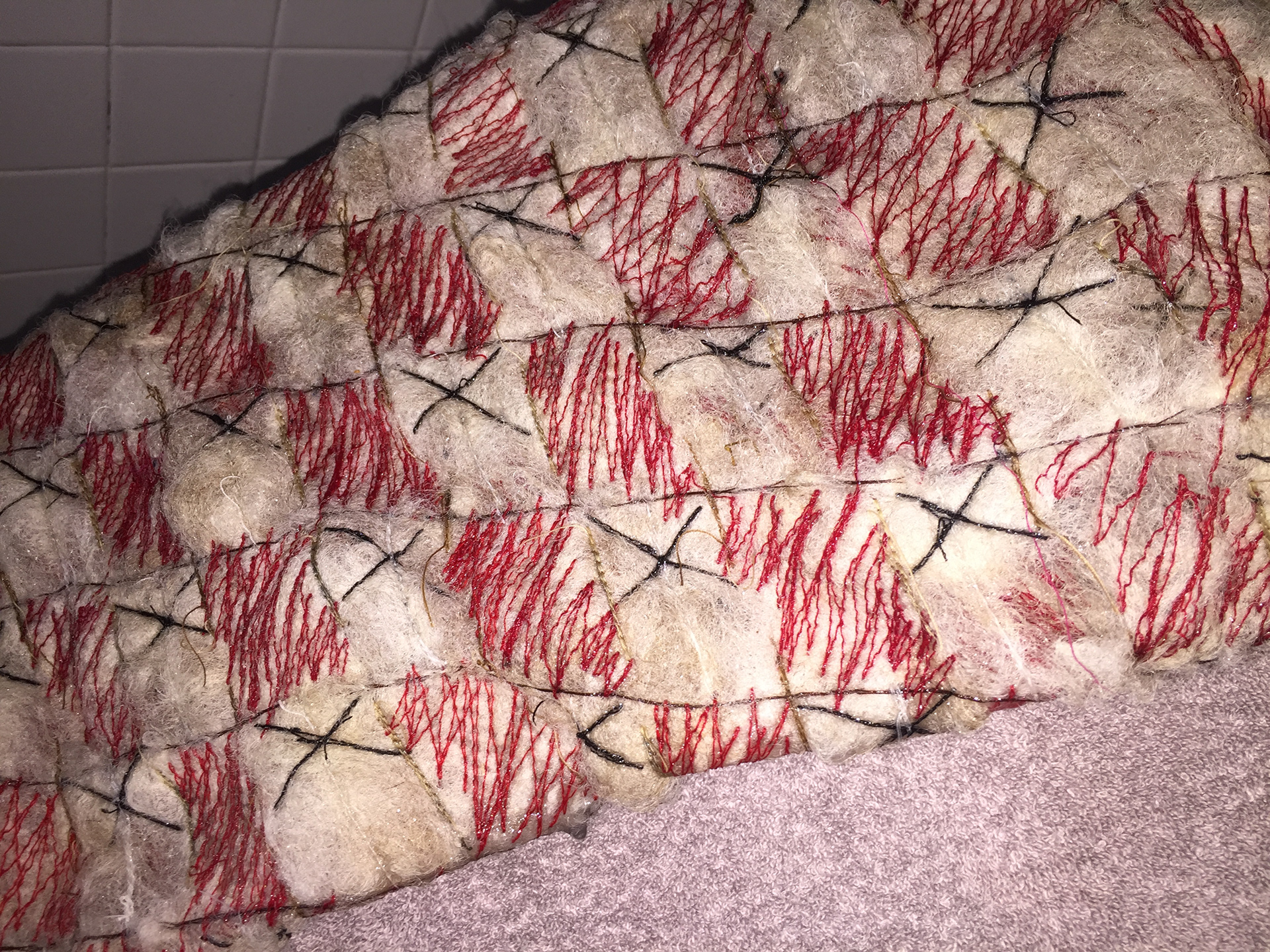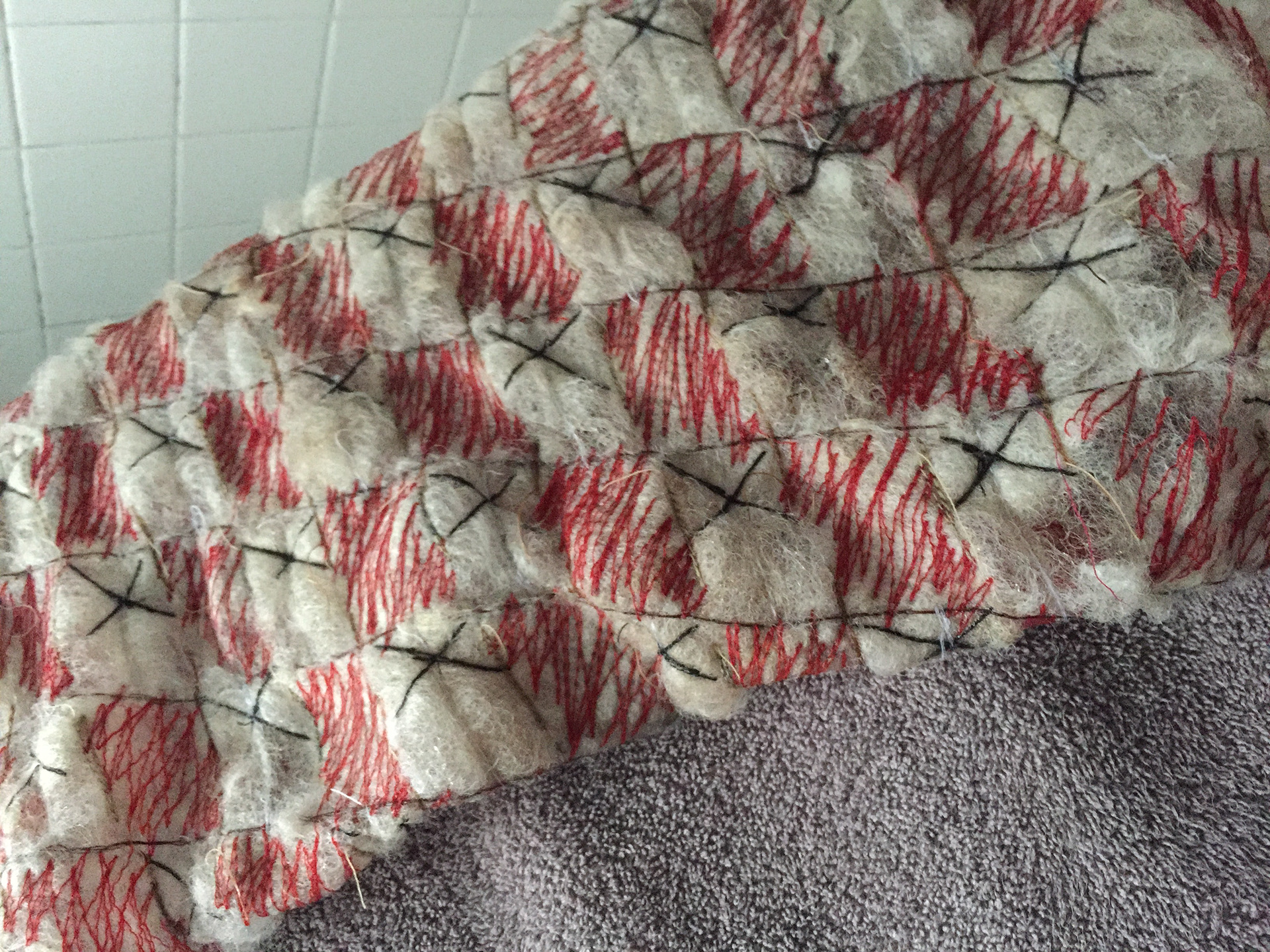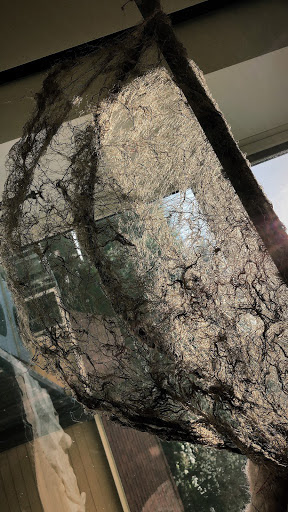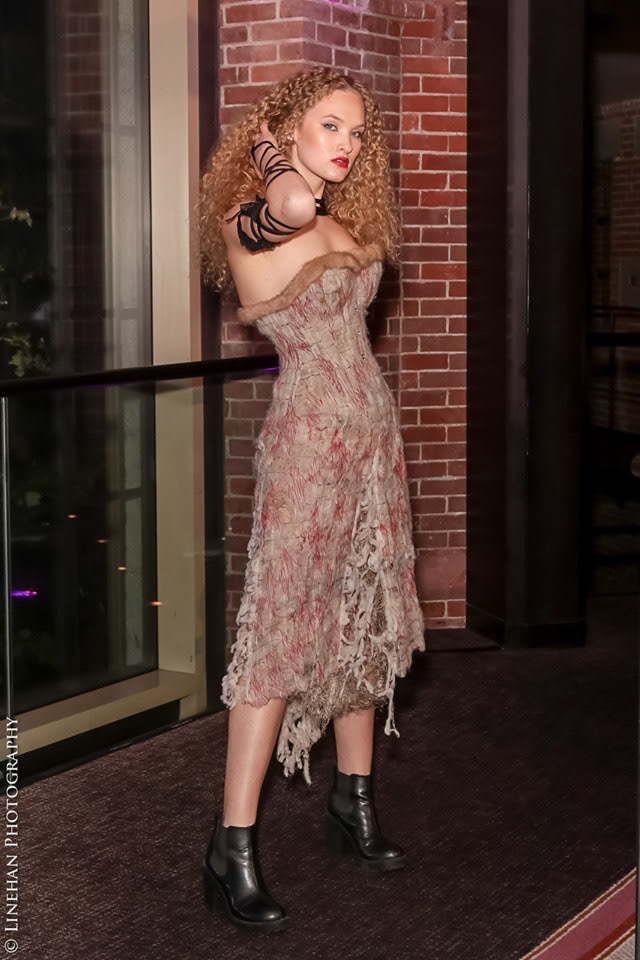 Shorn is a garment created from remnants of entirely natural fibers. The core and lining of the corset is constructed from a silk satin purchased as a remnant; shell and hood from hand shorn wool, machine embroidered with silk thread; underskirt comprised of deconstructed silk satin fibers from corset scraps.
Knitwear Coursework 2019: 
Knotted rope structure with hand knit panels to fill negative spaces​​​​​​​

Knitwear Coursework 2019: 
 "Knitari" 
Shibari inspired hand knit dress

Rib knit Under dress tech flat
Technical flats and illustrations created on Adobe Illustrator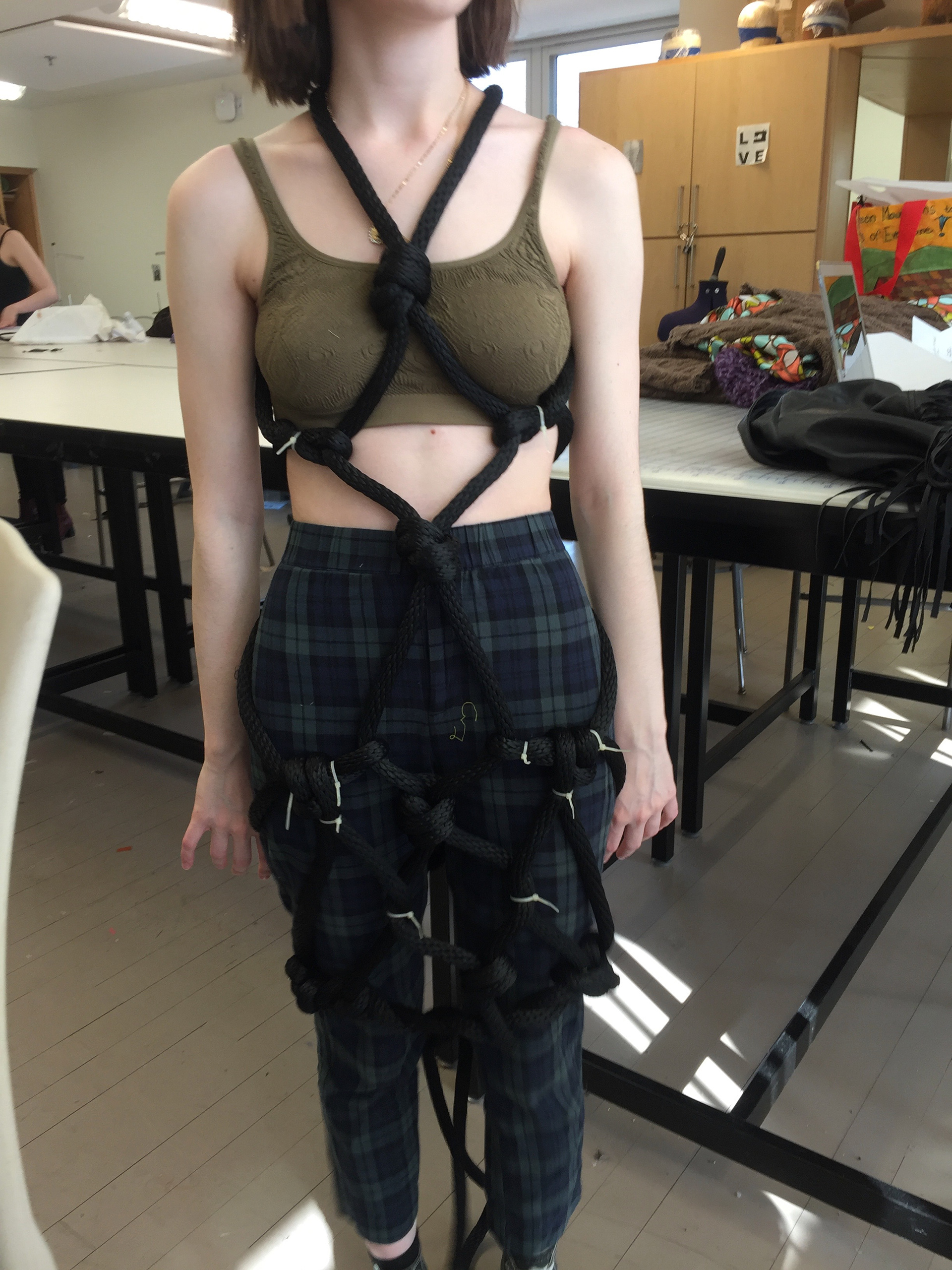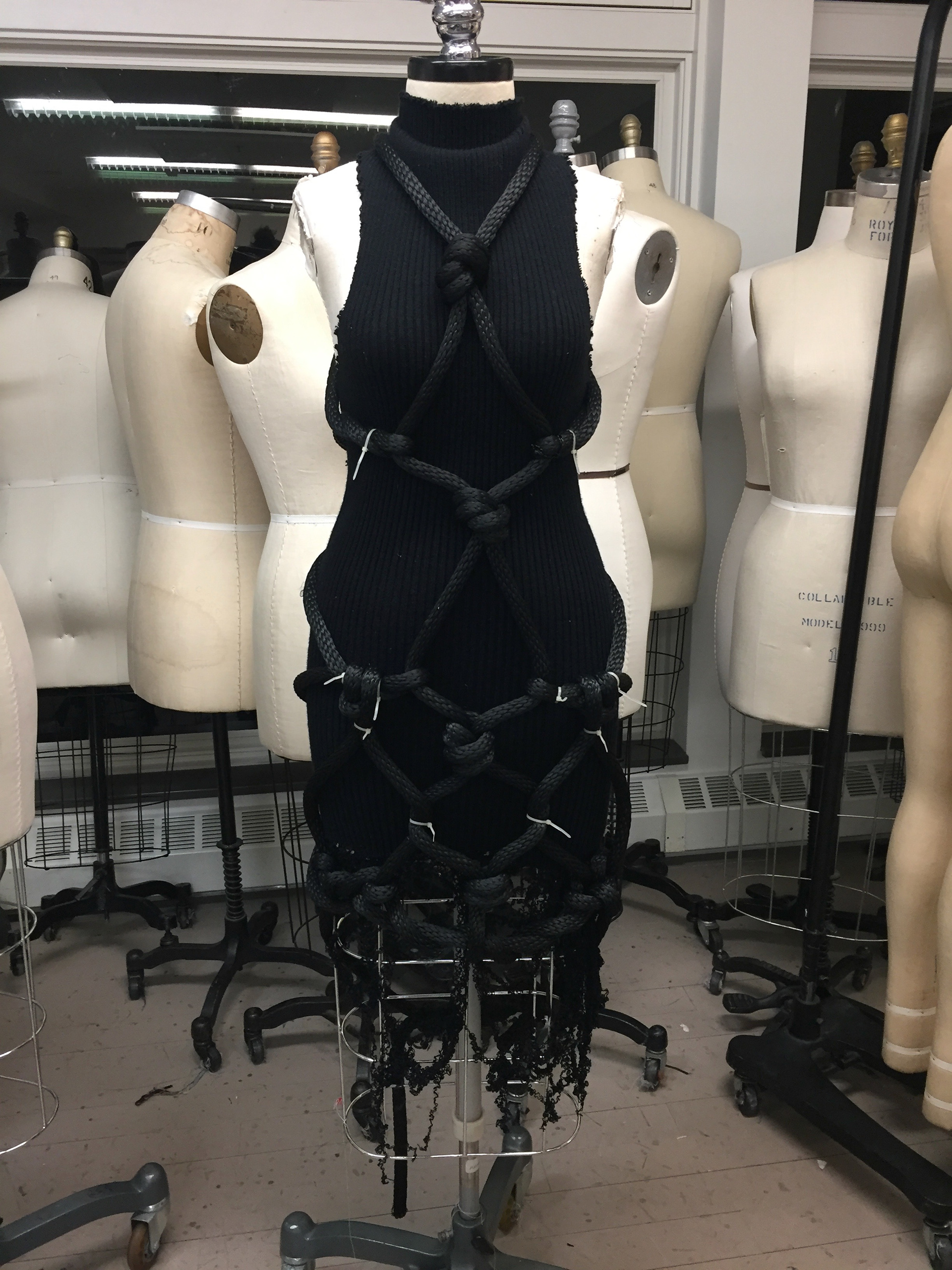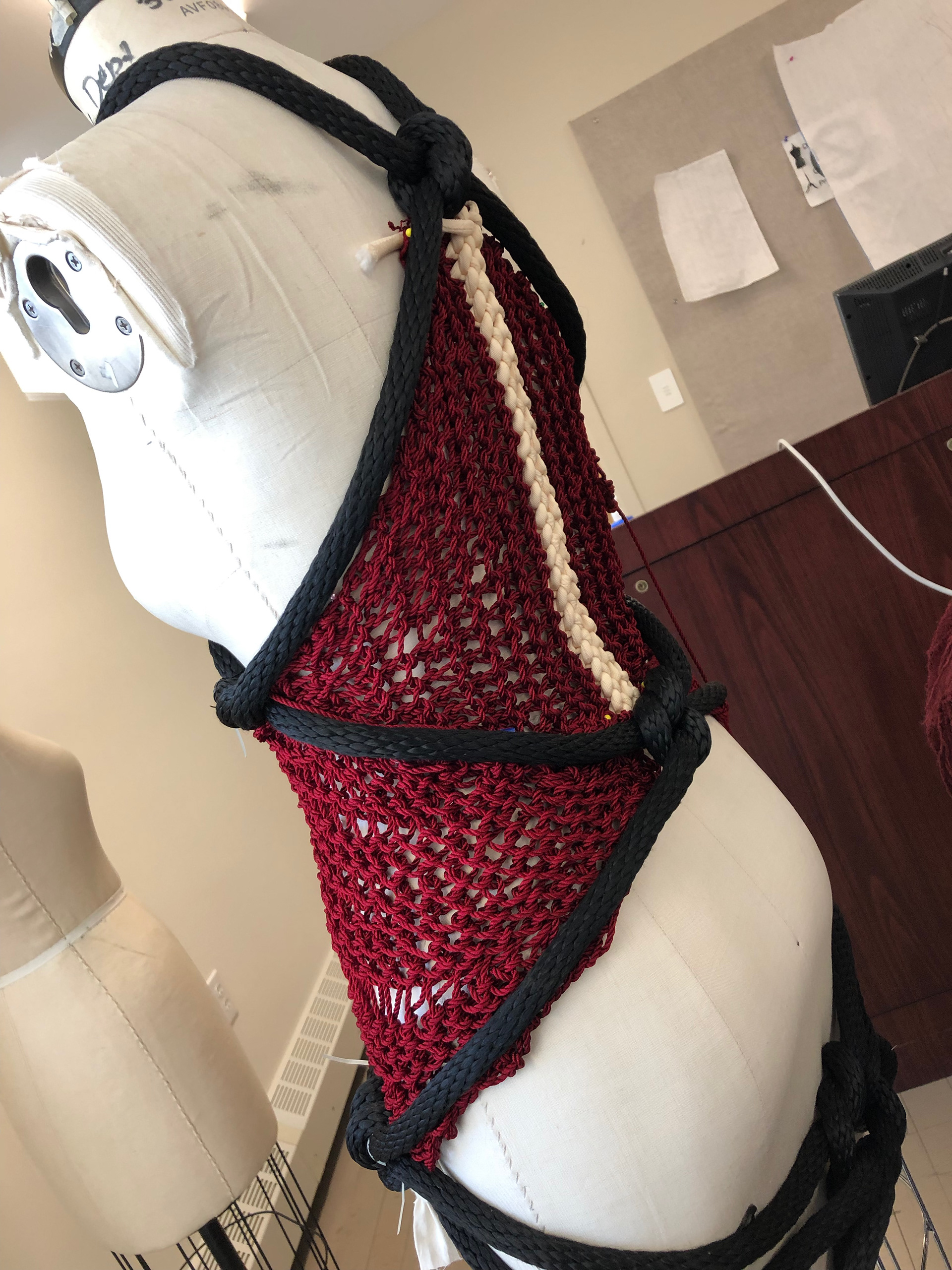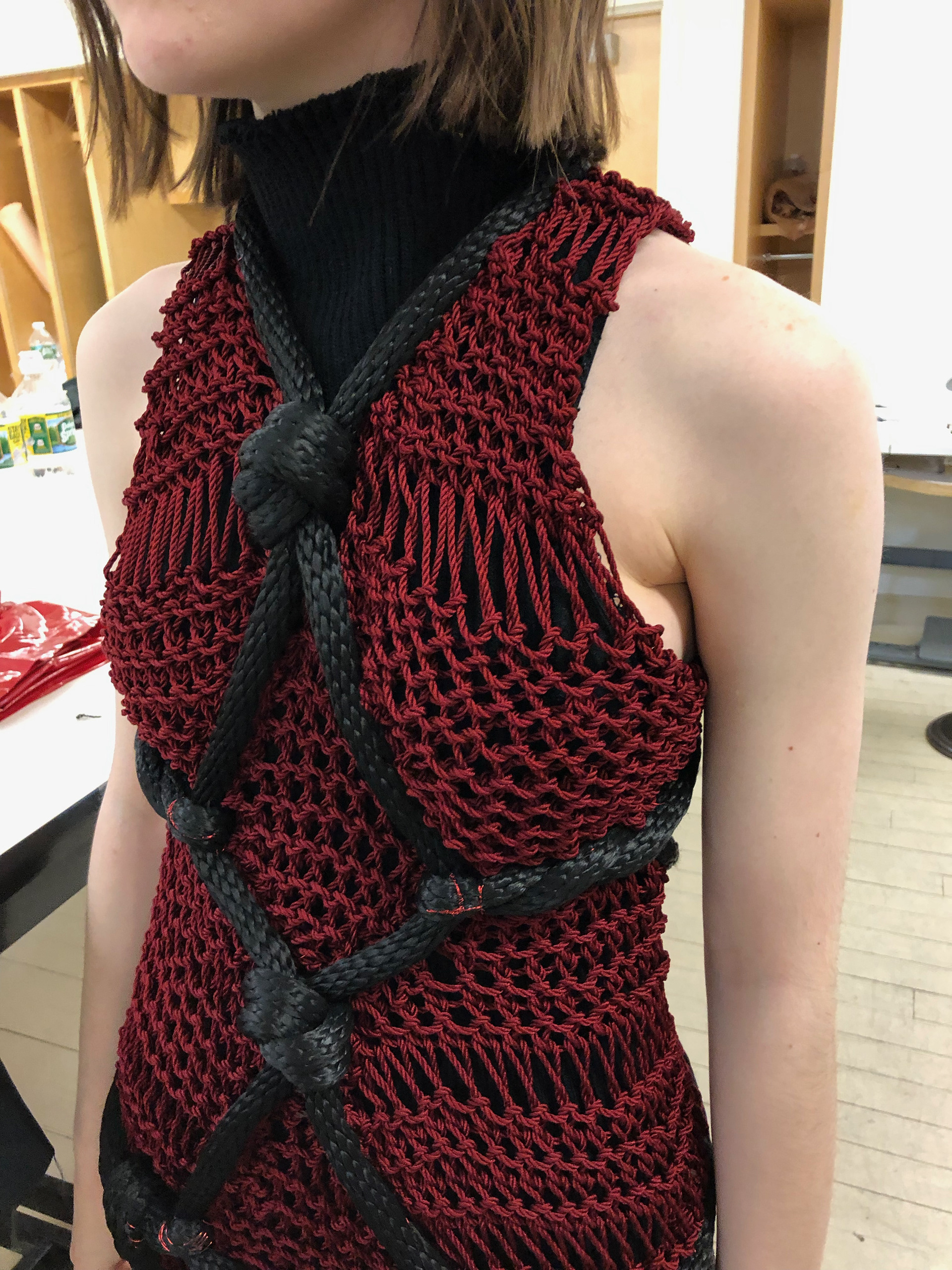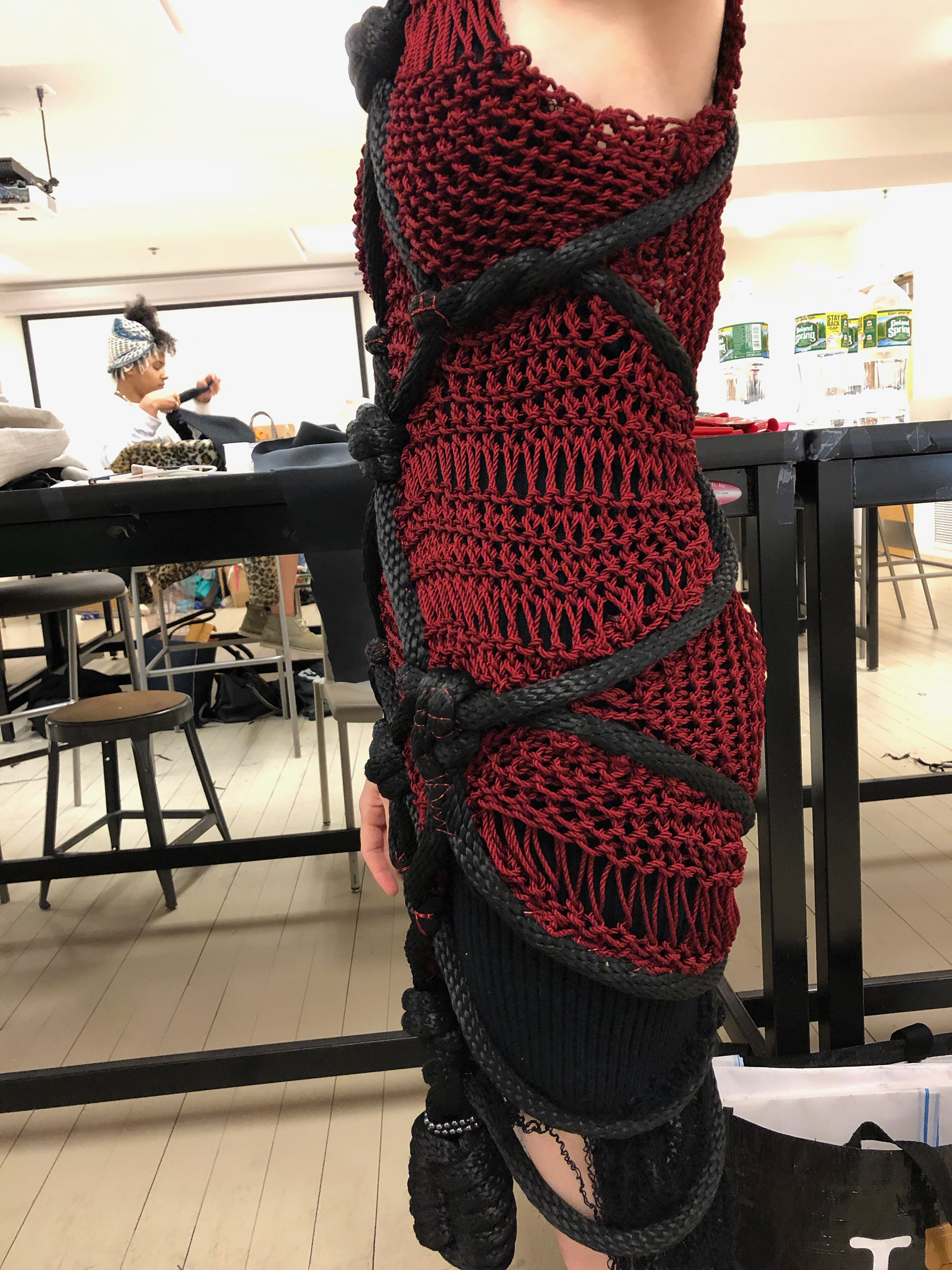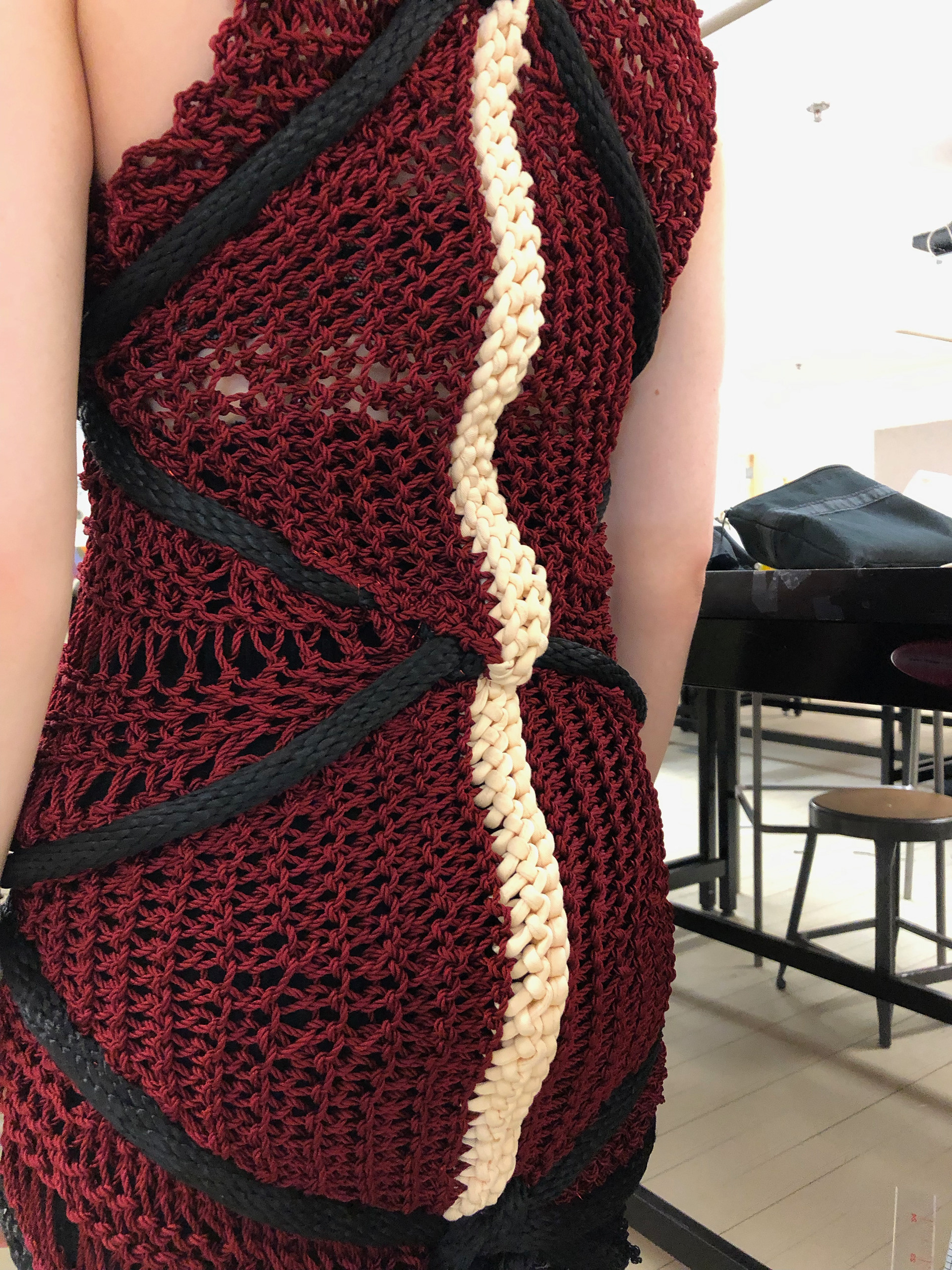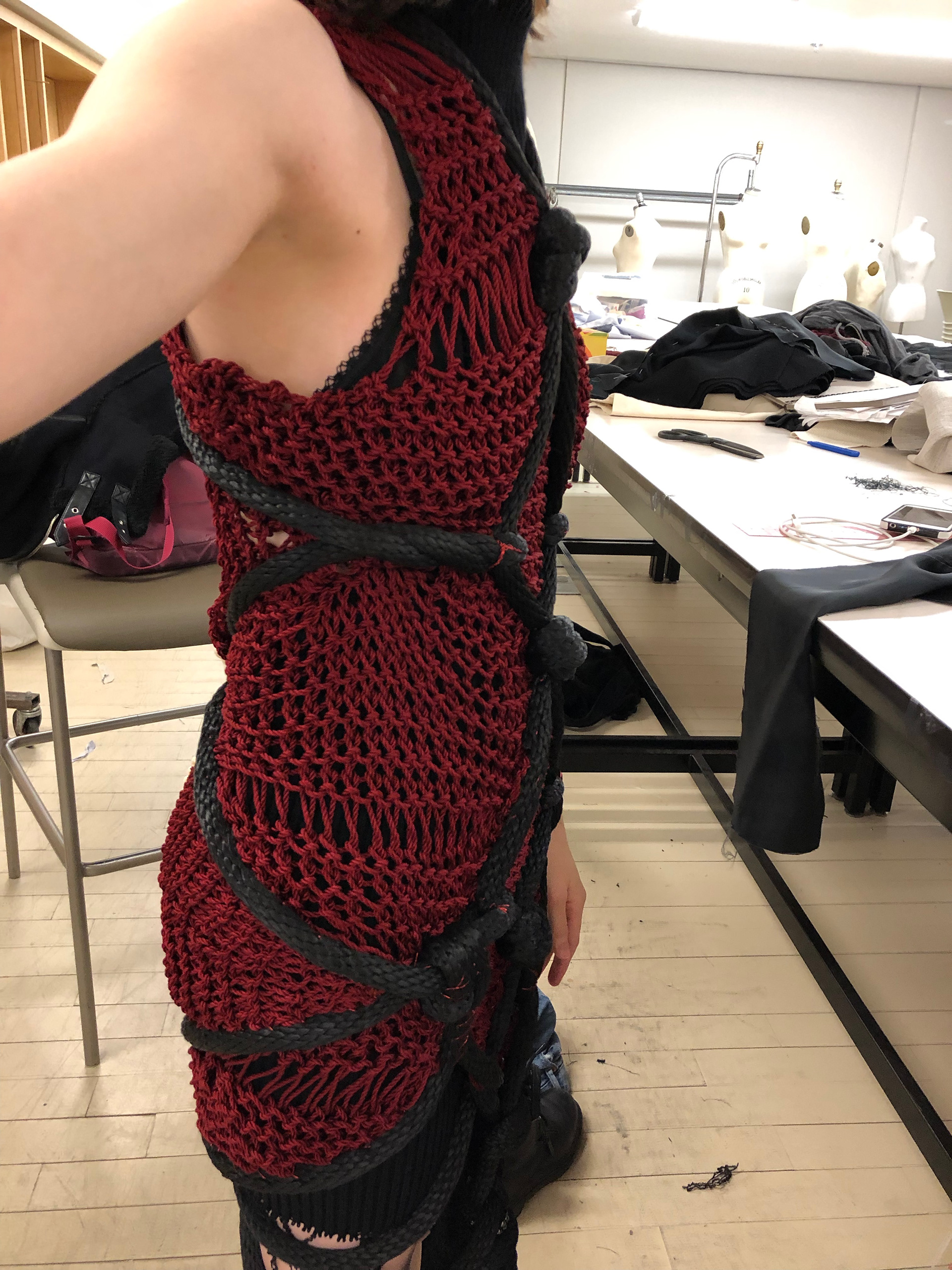 Knitwear Coursework 2019: 
 "Knitari" 

Garment Process photos
​​​​​​​Swimwear Coursework 2019: 
Custom monokini
Danger Designs Corset made from black window screening 
​​​​​​​Athleisure coursework 2019: 
Boro chap-suite made from two-way stretch scraps cover-stitched together
Red upholstery vinyl belt with hook and eye closure
​​​​​​​Danger Designs "Boor" 2018:
Entire look created from layered scrap/remnant fabrics which were then strategically stitched/embroidered and cut.
Top back and skirt side 
attached
 with steel chain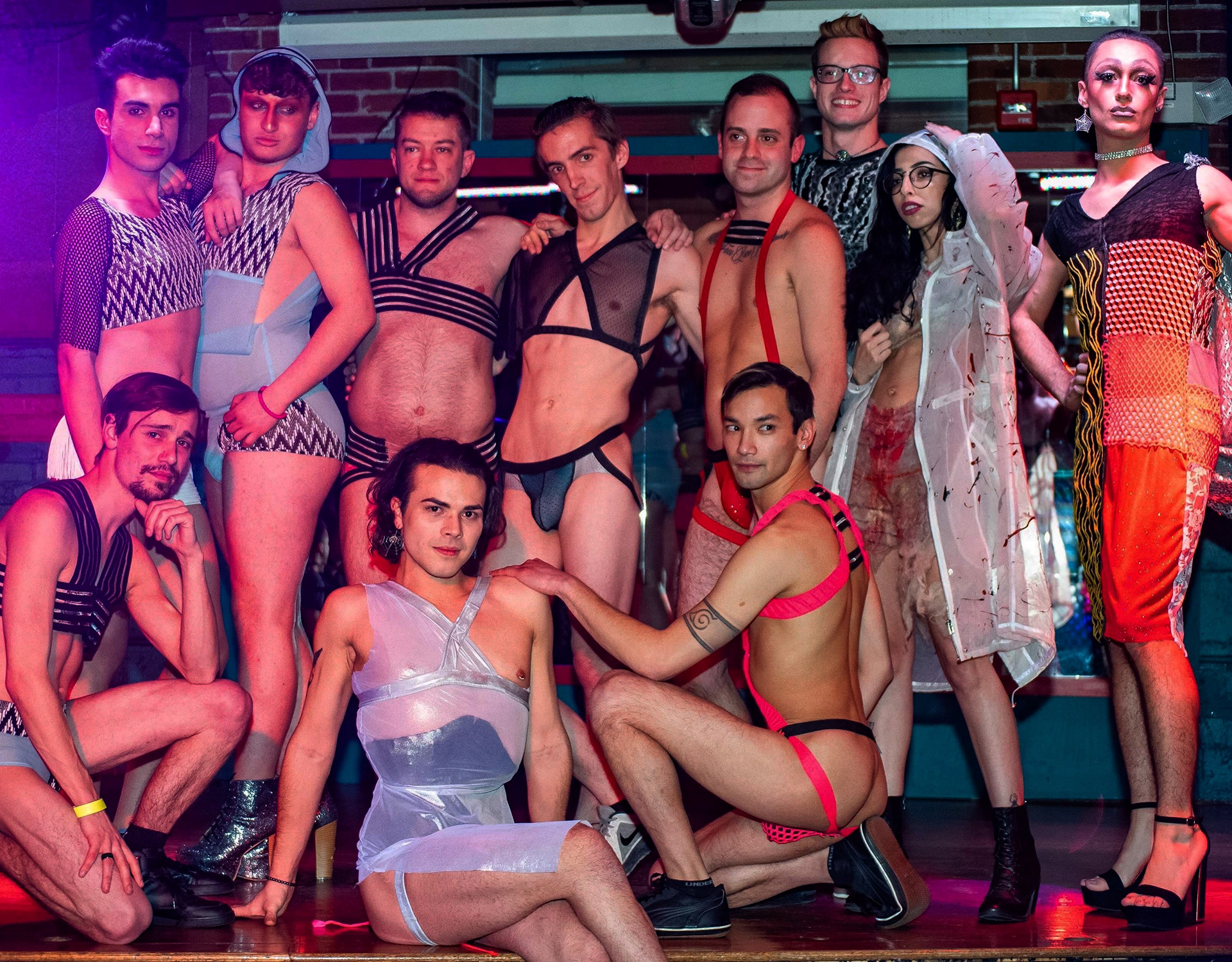 'Fearless in the Dark' Blacklight lingerie collection hosted by Jaqueline DiMera at Mirabar, Providence, RI
Danger Designs: Self in Custom Corset
2018
​​​​​​​Danger Designs: Self in "Pride corset" 2018
Base made from black denim scraps; layered with fibers derived from a deconstructed satin pride flag
Briefs made from burnout velvet mesh with spandex satin binding/cup lining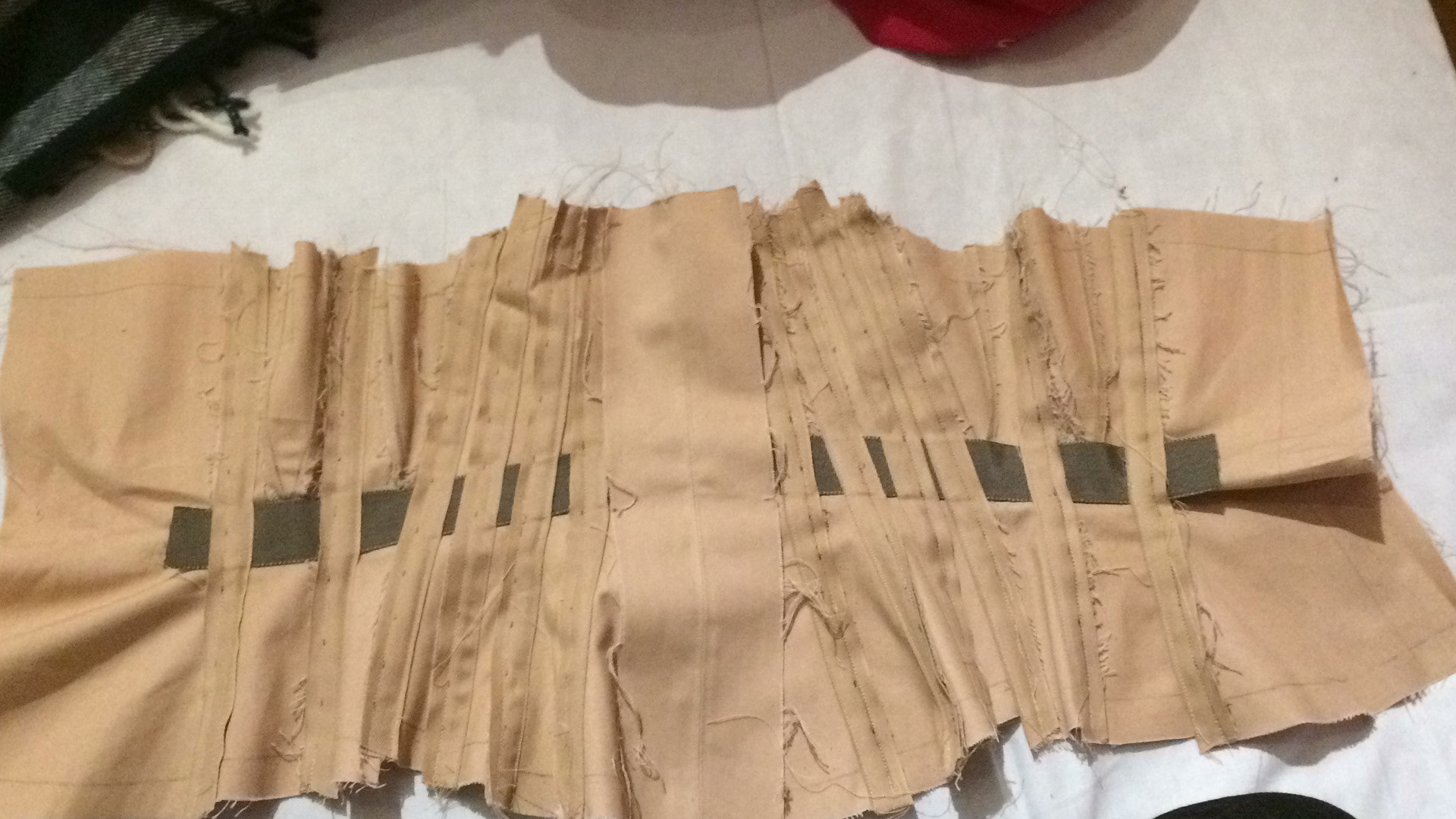 ​​​​​​​Mr. Pearl lacing me into my first 
corset
: from a toile I made from his altered pattern. 
This was the ultimate turning point in my design career; from here I began my experimenting with corsetry and its function. Mr. Pearl introduced me to my passion and provided me with limitless inspiration. 
Union Jack Textile piece 2018
; 
before and after washing. 45"x45"
Made entirely from fibers derived from scrapped fabric and raw wool; held together with water soluble interfacing and machine embroidery.
Winner of the UAL Greeenweek 2018 Useful or Beautiful challenge for sustainable textile artistry
​​​​​​​Danger Designs "Woolen" 2017:
Shorts made from machine embroidered raw wool
Hand distressed metallic knit top
Felted wool bra with wire embroidery
Blacklight Reactive Ensemble 2017: 
Top made from multiple scrap fabrics strategically layered, embroidered, then cut;
Open back with steel chain 
Blacklight Reactive Ensemble 2017:
White lace layered over iridescent black satin
Black Seersucker top with laced up neckline 
2017
 tangled wire, steel springs, hand connected chainmail skirt, pineapple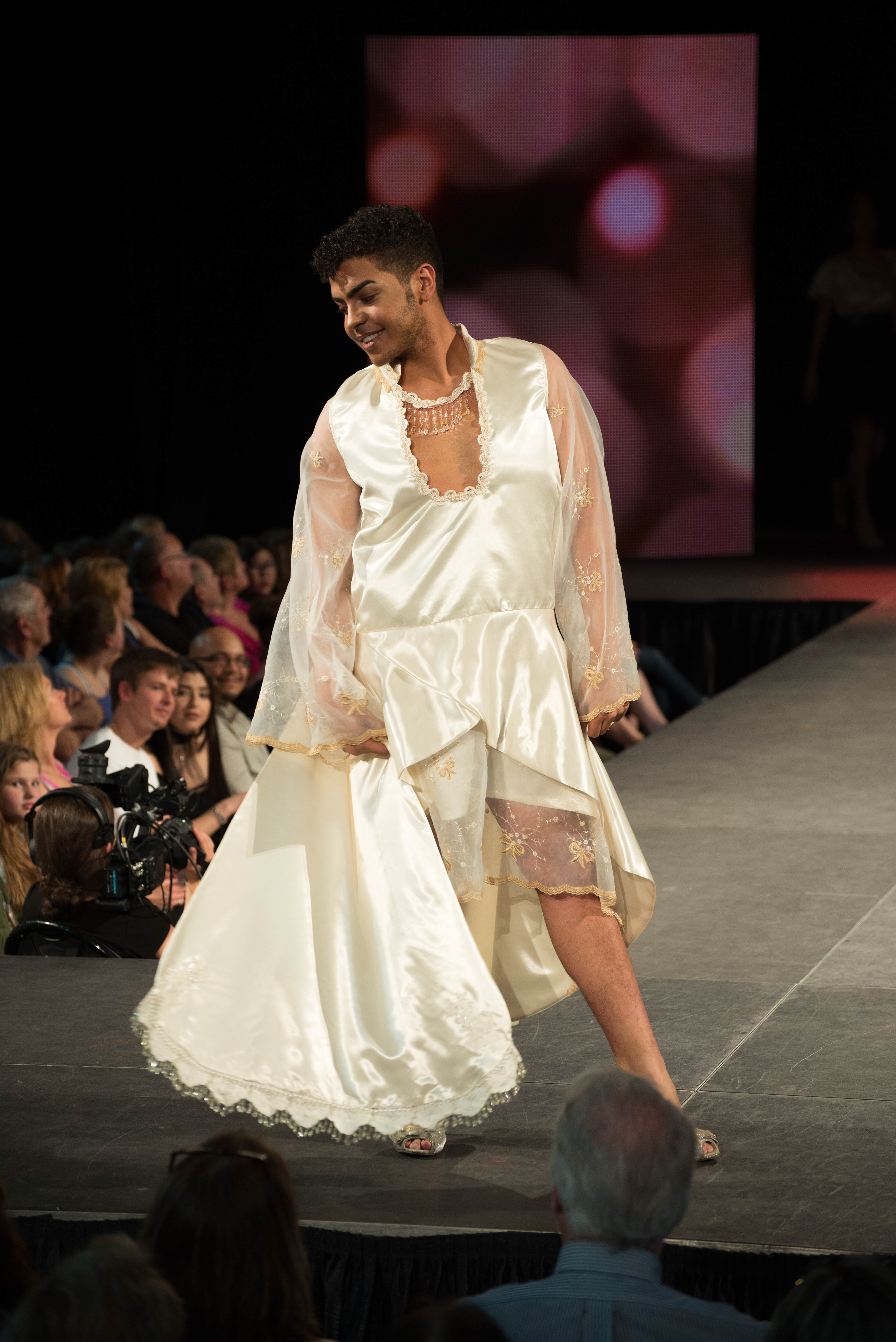 Lasell University ​​​​​​​Runway 2017:
polyester satin, organza

wool, metallic lame, cotton
​​​​​​​Lasell University Runway 2016 
 First garment I ever made
 cocktail dress inspired by Oscar de la Renta
Polyester satin/organza